The pictures on this page were provided by Johnny Barrera and taken at Len Shelton's "mini-reunion" in Houston, Texas. The Party Guest List is found below the last picture.
Photo 1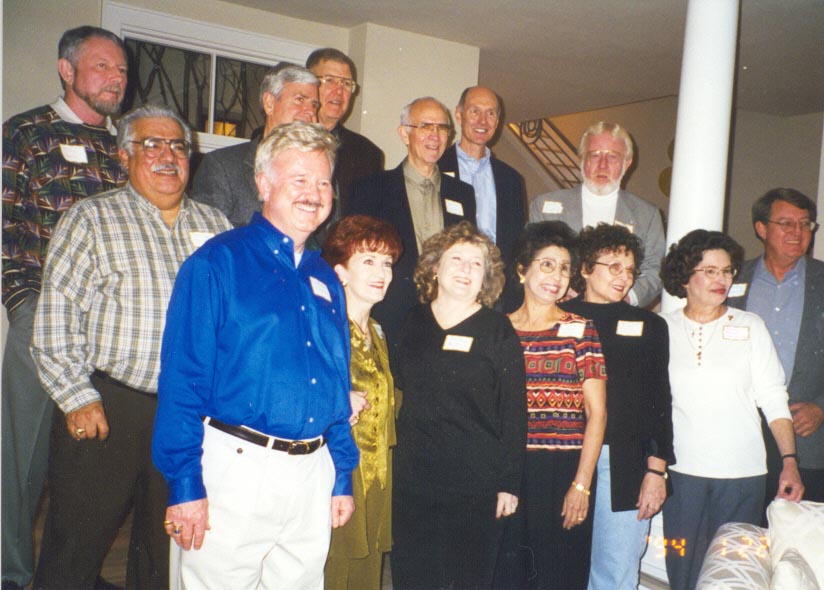 Front Row: Len Shelton, Sue Ann Gore, Betty Killen, Rose Mary Hastings, Linda Lucas, Patsy Hobbs, Buddy Laurence.
Back: Toby Hale, Johnny Barrera, Joe Yardas, Harold Jordan, Ben Spivey, Elmo Speckels, and Bill Porter.
Photo 2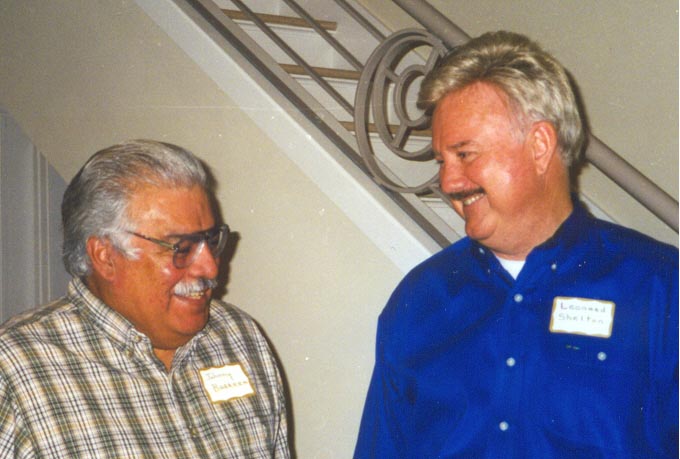 Johnny Barrera & Len Shelton
Photo 3
Sue Ann Gore, Elmo Speckels, Joyce Jackson Spivey, and Ben Spivey
Photo 4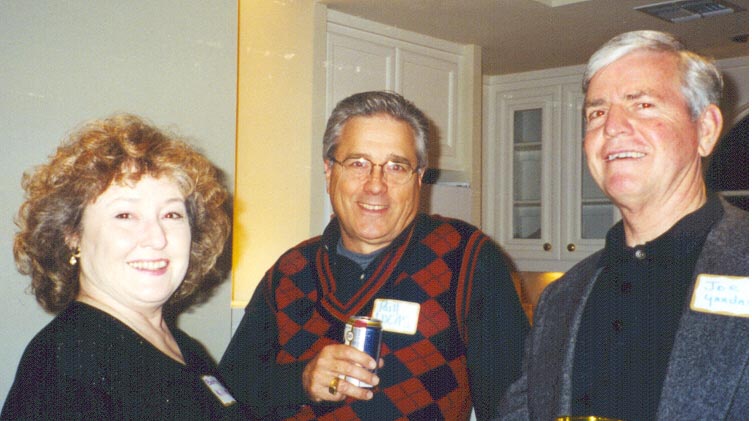 Betty Killen, Bill Lucas, Joe Yardas
Photo 5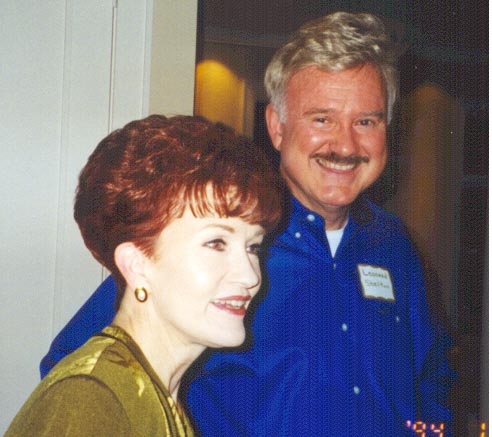 Sue Ann Gore & Len Shelton
Leonard's Mini-Reunion of January 30, 1999
Class of 1959
Len Shelton - Host
Johnny Barrera
Bill Porter
Sue Ann Gore
Linda Lucas
Toby Hale
Ben Spivey
Rose Marie Hastings (Contreras)
Elmo Speckels
Patsy Hobbs (Steenburgh)
Joe Yardas
Harold Jordan
Betty Killen
Buddy Laurence
Class of 1960
Armandina Flores (Barrera) - Wife of Johnny Barrera
Class of 1961
Janice Gore (Thomas) - Sister of Sue Ann Gore
Nancy Gootee (Yardas) - Wife of Joe Yardas
Joyce Jackson (Spivey) - Wife of Ben Spivey
Bill Lucas - Brother of Linda Lucas
Husbands, Wives & Friends
Pam Lucas - Wife of Bill Lucas
Brenda Jordan - Wife of Harold Jordan
Abel Contreras - Husband of Rose Hastings
B.J. Laurence - Wife of Buddy Laurence
Roy Steenburger - Husband of Patsy Hobbs
Beverly Kockler - Date of Bill Porter
Melton Brock
Mark Johnson
Davis Raley
[ Select another link from the left frame.]